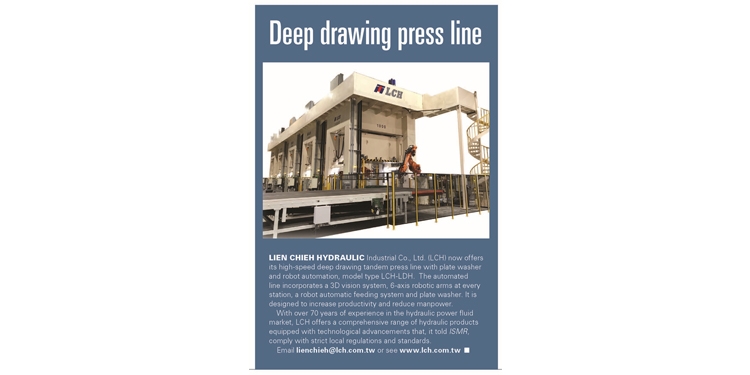 Deep drawing press line
LIEN CHIEH HYDRAULIC Industrial Co., Ltd. (LCH) now offers its high-speed deep drawing tandem press line with plate washer and robot automation, model type LCH-LDH. The automated line incorporates a 3D vision system, 6-axis robotic arms at every station, a robot automatic feeding system and plate washer. It is designed to increase productivity and reduce manpower.

With over 70 years of experience in the hydraulic power fluid market, LCH offers a comprehensive range of hydraulic products equipped with technological advancements that, that comply with, comply with strict local regulations and standards.